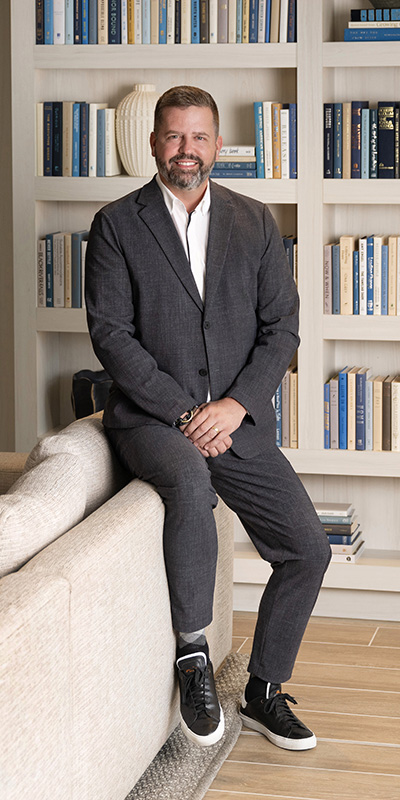 Having grown up with real estate in his family, Todd Shively says the business was in his heart from a young age. "I was obsessed with architecture, communities and the relational aspect of the industry," Shively remembers. For years, there was a billboard in his hometown that featured the number one real estate agent in the area, always wearing one of her signature hats. "I was captivated by it all," he recalls.
Like real estate, leadership has long been a passion for the industry veteran. After an early career as an advertising and marketing project manager, Shively earned his license and joined Coldwell Banker Bain 21 years ago. He became a top-producing and award-winning broker, helping lead a team at their Lake Union office in Seattle. In 2018 he progressed to management at the Capitol Hill office, becoming the principal managing broker in January 2020.
"That was a remarkable time to move into senior leadership. COVID-19 was a tough teacher, but the brokers were incredibly adaptable and generous." He remained in that position until early 2023. This spring he opened Seattle's first real estate co-op brokerage, Ensemble.
"In April we created a broker-led firm, prioritizing high-touch service and a personalized experience," Shively says. "It's a unique and distinct approach, offering a premium option for brokers seeking an alternative to the traditional brokerage formula." As managing partner of Ensemble, he focuses on cultivating innovation, culture and professionalism for the boutique firm and the brokers he serves. One hallmark of their model: it's a not-for-profit. Brokerage revenue is directed back into services, staffing or savings.
The brokers at Ensemble are both Shively's partners and his most valuable resource, and he says he keeps their needs at the forefront of all his decisions. "Leaders are the caretakers of other people's futures, and that responsibility is my primary motivator," he shares.