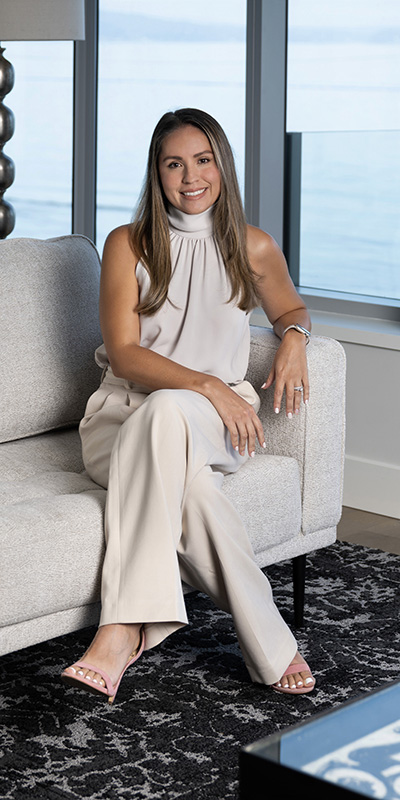 In an industry filled with veteran brokers, Paola Calderon has packed a lot of experience into four years. In 2022, she sold out a new-construction condo in Kirkland, grew her resale business and was recognized as a top performer by her former brokerage. Calderon is now excited to join Windermere Real Estate and continue her successful career with the power of a strong brand backing her pursuits. Born in South America, a resident of five different countries throughout her lifetime and multilingual, Paola's international experience and network of connections are remarkable assets.
Whether her clients are looking for a condominium in a new development, an investment property or their very first home, she's there to assist them in making a well-informed decision. Her excellent taste, eye for design and appreciation of style all serve her well when readying a home for market or discovering the perfect abode for her buyers.
Moreover, Calderon understands the significance of relocating and its challenges. "I've gone through it myself! I understand how it feels to uproot yourself from everything familiar, so my goal is to make you feel at home," she says. "I'll provide a unique perspective on different neighborhoods in the Greater Seattle area."
When Calderon and her husband moved to Seattle, she was quick to see the parallels between real estate and her previous sales experience with a fine jewelry house in New York City. "Jewelry is a personal investment, and many remember their first piece." A former nationally ranked tennis player in the U.S., who was No. 1 in Puerto Rico, Calderon has applied her athlete's work ethic to her real estate business and achieved a sales volume of over $60 million.
Calderon enjoys traveling whenever she can. Closer to home, she still plays tennis and spends time outdoors with her husband and dog.