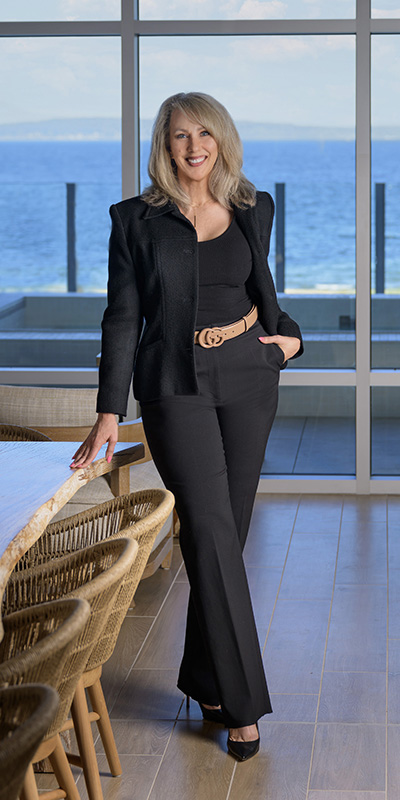 Born and raised in Seattle's North Capitol Hill neighborhood, Ramona Jones developed a love for architecture and design as she explored historic homes and parks in the area — planting the seed for her eventual foray into real estate. She had a successful prior career as a local television account executive, where she honed valuable skills. Now, Jones serves as a detail-oriented leader with The Jones Group at Realogics Sotheby's International Realty, bringing forth her deep understanding of the nuances of business and how to achieve results.
Hailed by clients, colleagues and friends alike for her strength and tender heart, Jones is a fierce negotiator who goes above and beyond to understand the needs of buyers and sellers. With 24 years of experience in an ever-changing market, her dynamic and strategic approach is driven by her abundant positivity. Jones' compassion and awareness allow her to understand the wants and needs of different individuals, while her humble confidence lends to informed decision making and client education throughout the process. A master of the industry, Jones provides a breadth of knowledge beyond the tangible to assist clients in making their lifestyle dreams reality. Combined with the brand power of her company and its award-winning marketing, she sets her clients up for success from the moment she meets them.
An avid walker, hiker and dog mom, Jones' fondness for homes and interior spaces carry over into her off-hours. She loves to explore the world around her by experiencing new food and culture, and finds everyday inspiration by taking in furniture, fashion, architecture and art. Growth-minded, she's a student and avid audio book reader of the works of many business thought leaders. She is also an ardent advocate for her community, supporting or having held leadership roles with multiple organizations. Above all else, Jones is a trusted friend and real estate powerhouse.