Legend has it, amongst the idyllic woods of eastern Washington, there sits a hidden castle. Made up of 40,000 bricks, this 4,050 square foot home includes four bedrooms, four bathrooms and a two-car garage. Built to resemble a Middle Ages fortress, this enchanting property is nestled within ten acres of vast space: a true private kingdom. And it's currently on the market.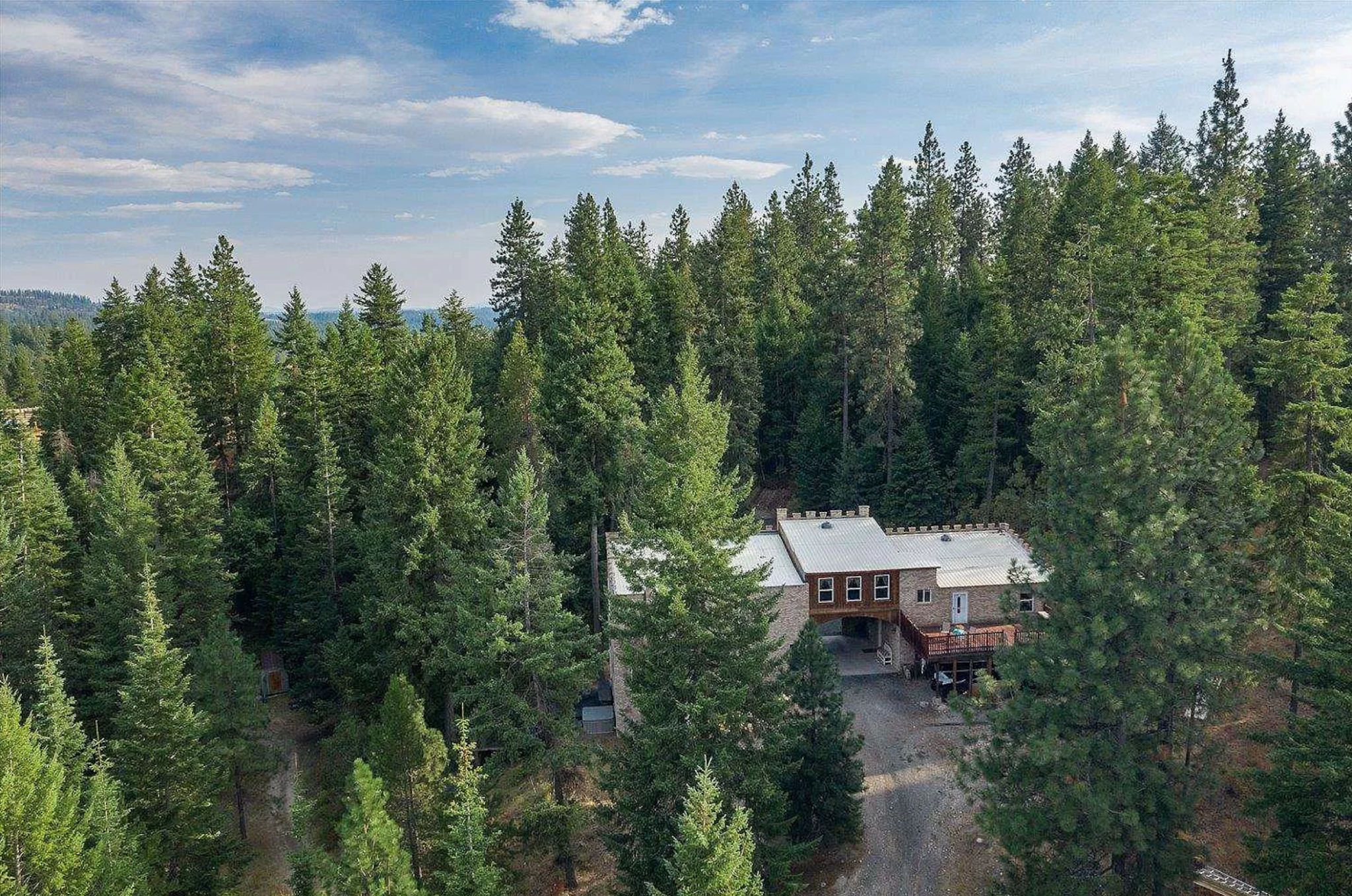 Located in the Chattaroy community at 12227 E. Tallman Road, this modern castle looks out to the lush greenery surrounding Mt. Spokane State Park. But it's not the natural scenery that's intriguing potential buyers. When current owners Tim and Shelly Bemis hired Jonas Elber of Elber and Associates to sell their home, the real estate agent took a bold approach. He called for a knight in shining armor.
A virtual tour turned medieval quest
The listing for 12227 E. Tallman Road went viral after Elber posted a virtual house tour hosted by a knight in full, authentic regalia. Elber reached out to a real-life armorist from western Washington for the costume. "This castle has served me well, but alas, it's time to sell," the knight announces, dramatically, before guiding viewers through the wondrous home – all while donning more than 100 pounds of 16- and 13-gauge steel. He even shows off the spacious kitchen while slicing oranges with a sword!
Naturally, the video went viral. "We figured the future buyers of this home would be lighthearted. And I'm not convinced the buyer is local. We needed to have a big reach. So, we came up with the idea to create a video with a knight showcasing the house," Elber said. His clients, the Bemises, purchased the castle in 2010 and have enjoyed their time there. But as they near retirement, the residence, too, awaits its fairytale ending.
You won't need to slay any dragons to move into 12227 E. Tallman Road… the house is currently listed at $613,300. Check out the Zillow listing here.