The annual Battle of the Barristers, sponsored by Seattle King County Realtors, promises to be fun and informative.
The event, planned for Thursday, Oct. 7, from 9 a.m. to noon, brings top-notch legal eagles to hash out critical issues facing real estate professionals, including how to reduce legal liability and best practices.
"Ranked the most valuable annual member event in our 2021-member survey, the Battle of the Barristers is an entertaining opportunity for members to gain knowledge, network with peers, build business relationships, and get involved with our association," reads the group's website.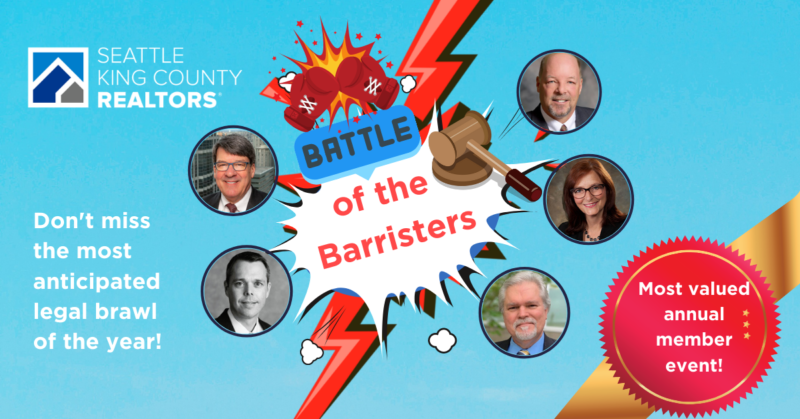 Dubbed "the most anticipated legal brawl of the year," a record 600 members participated participated virtually in 2020.
"It's nice to get diverse perspectives from experienced attorneys and hear about relevant, real-life examples," said first-time attendee Lori Hruby, a broker with John L. Scott, according to the group's website. "I'm impressed that they touch on several different matters."
The annual event also funds REALTOR scholarships that are available to REALTOR members and their family members each year.